Building Spaces for People to Thrive
ROC Modular stands for REAL Off-Site Construction. We are revolutionizing the Construction Industry with our innovative off-site Modular Construction Technology. We have a long standing reputation for on-time and on-budget projects. As a grassroots organization,  we strongly believe in supporting change, growth, innovation, and advancement of our employees and surrounding community. We focus on the "WHY" of business and have found that the "WHAT" really benefits from this philosophy.
Through the combined experience of over 5,000 modules built, ROC Modular has an exceptional reputation for customer service and product quality. Our care for detail is evident throughout the building process, including meeting or exceeding our customer's schedule and product expectations. We deeply care about the people we are building for, and believe our product has the ability to change people's lives. Our view is that if people are happy, they will be productive and conscientious.
The result of this approach is a work culture that enables us to consistently deliver a world-class product.
Passionately making a difference
by manufacturing innovative modular solutions!
ROC Modular has the capacity and experience to build anything from a small site office to a large scale multi-family or commercial development across North America. ROC Modular has the ability to offer a full turn-key project – from concept development to engineering design to module fabrication to site construction – or any scope of work in between.
Our Modular units are manufactured and audited to CSA A277 – Factory Certification of Buildings standards under a strict quality prog ram in our 40,000+ square foot certified manufacturing facility located in Bow Island, Alberta.
Our leadership team brings together experts from construction, manufacturing, finance, development and energy and we are committed to changing the way we approach building. We have a diverse team with a common thread to be proud of where we work. Our view is that if people are happy, they will be productive and conscientious. We have a happy and collaborative work culture that enables us to believe in what we are doing and makes us the leaders in the modular construction industry.
PRESIDENT & CHIEF EXECUTIVE OFFICER
JOE KISS
Joe is a modular construction professional and industry advocate. Having spent his entire career in developing disruptive technologies and businesses, he claims to know a good idea when he sees one. He is truly passionate about the potential for modular construction to very quickly change peoples' lives and redefine the construction industry. Doing just that, while working with the awesome ROC Modular team, has him heel-click jumping out of bed every day.
Director, Business development
Rhys Kane
Rhys is a modular construction specialist working with forward thinking developers to provide high quality modular-building solutions for Clients across Canada and Central/Western USA. Rhys originally hails from England, and having lived in Calgary for ten-years is now a proud Canadian Citizen. Whenever Rhys has free time, you will find him in the mountains camping, biking and snowboarding.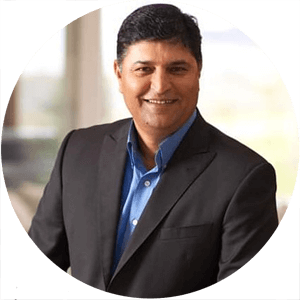 FINANCIAL CONTROLLER
SHAHADAT (SHAH) HUSSAIN
Shah has a Bachelor of Commerce Degree and CMA designation from the Institute of Cost and Management Accountants of Pakistan. Prior to joining Roc Modular, Shah was involved with a construction company in Calgary, as the VP Finance/Controller. At Roc, his responsibilities include financial reporting, budgeting, forecasting, project accounting, cash management and special projects, preparation and presentation of financial data for shareholders and statistical reporting to government agencies.
Shah is married with three children and has been involved with various charitable organizations. His other interests include watching and playing golf and spending time with family and friends.
In Shah's Words:
"I define success by achieving targets and goals I set for myself. At Roc we have some challenging targets and I enjoy contributing to their achievement."
Senior Project Manager
Trevor Cadieux, M.Sc
As ROC Modular's Senior Project Manager, Trevor ensures a smooth project delivery from beginning to end, leveraging his extensive commercial construction experience to ensure that all client and project requirements are met. Born and raised in Yorkshire, England, Trevor obtained a Bachelors degree in Civil Engineering and Masters Degree in Construction Management from The University of Leeds. Earlier in his career, Trevor worked in Civil and Structural Engineering design in England and Australia and since moving to Canada in 2011 has been in General Contracting, managing a wide range of projects in multi-family, light industrial, retail, institutional & telecoms. In his spare time, Trevor enjoys building and repairing watches, camping, playing softball, snowboarding and spending time with family and pets.
Manufacturing Facility Manager
Jacob Schmitt
Jacob was born and grew up in Mexico and moved to Canada in 2012. He has 18 years of construction experience, including 11 years in modular construction. Jacob is an extremely passionate leader and a strong believer in the future of modular construction. Jacob speaks four languages and in his free time he loves spending time camping with family and friends.
Design & Quality Assurance Manager
Andre Haesler
Andre is a dedicated and passionate Architectural Technologist and a member in good standing with ASET as a Certified Engineering Technologist (C.E.T). Andre has previously run his own design & drafting companies for 20 years working on projects from coast to coast in Canada and internationally. Andre believes in the future of modular construction and that "creating spaces for people to thrive" is a great way to express what he loves to do. Andre has a passion for reading, studying for his PMP designation and loves to spend a week in the spring or fall relaxing on a warm sunny beach in the Caribbean with his wife!  The rest of the year he walks his 2 dogs every day, rain or shine, sleet or snow, at various off leash dog parks.
Prior to co-founding Rio Investment Partners, Aki was the Co-Founder and Managing Partner of Avrio Capital, responsible for overseeing the operations of the firm. With 20 years of experience and as a member of the Board for over 30 portfolio companies, he has played an active role in all facets of strategic planning, corporate development and overall shareholder value optimization.  Aki is a pioneer in the field of sustainable technology investing, holds a Bachelor of Commerce from the University of Saskatchewan, is a Chartered Accountant and a CFA charter-holder and currently sits on multiple private company Boards.  He is also involved with various charitable and philanthropic organization including Endeavour Greece, the University of Saskatchewan Athletics Foundation and the North Point School for Boys where he serves as Treasurer.
Mr. Graham began his construction career with Graham in 1962 in Moose Jaw, Saskatchewan, and has worked for over 50 years for Graham Construction companies. He held the position of President and Chief Executive Officer of Graham Construction Ltd. from 1967 to 1985. In 1985, he became the Chief Executive Officer and Chairman of the Board of Graham Group Ltd., through 2005. He has been a Trustee of Graham Income Trust since November 2005, and Chairman Emeritus since 2015. He is also on several Boards of Directors including Highwood Distillers Ltd., Atlas Concrete Inc. and Gramor Investments Inc. Mr. Graham holds a Bachelor of Science Degree in Civil Engineering from the University of Saskatchewan.
Mr. Romeril started his career in finance and accounting for automotive lease and rental group over 40 years ago in Calgary.  He started a business in automotive lease and rental and expanded that into automotive dealerships.  Mr. Romeril is currently the Chairman of the Kaizen Automotive Group which operates automotive dealerships and lease and rental operations from Northern Alberta to the Mexican border.  The Kaizen Auto Group is a family run organization. The Kaizen organization believes in the philosophy of continuous improvement and continues to uphold its family business roots despite its size. Mr. Romeril has investment holdings in pharmaceuticals,  finance, construction, and real estate development.
With over 20 years of background in optimizing engineering processes, utilizing emerging technologies to create automation and efficiencies, Mahyar has guided innovation and growth initiatives amongst many emerging enterprises. Through these roles, Mahyar has had the opportunity to work with sector leading companies such as Shell, Exxon Mobil, Rio Tinto, Saudi Aramco, Keppel, FANUC, Daimler, and BMW, amongst many others. In addition to his Board role at ROC Modular, Mahyar is the CEO of Nitride Global and currently serves as an advisor and board member to a number of companies, including Pocket Pills, PYURE Company, Garmentier and Dianomix.
PRESIDENT, CEO AND BOARD MEMBER
Joe has spent over 25 years in senior executive roles in new, growing and disruptive industries – developing and introducing new technologies & products and successfully growing award winning companies.  He is a pioneer in the modular industry having overseen over half a billion dollars of modular projects in his career.  He is currently serving as Vice Chair of the Modular Building Institute's Canadian Council and sits on the CSA Standard Development and Oversight Committees for Modular Construction.  Joe is a professional engineer registered with APEGA, has a Masters degree in Environmental Engineering and a Bachelor of Science in Civil Engineering from the University of Calgary, with executive program from the Haskayne School of Business.
Mobile Energy has been dealing with ROC Modular since late 2010. Their product is industry leading in design, quality and durability. ROC Modular is excellent in meeting their manufacturing delivery dates, and units are often done ahead of schedule. ROC Modular always takes care of any service or warranty issues immediately, not only fixing the problem but also immediately implanting measures to prevent any further issues. Their entire staff is always professional, friendly and helpful.
Choosing ROC Modular as a main manufacturer of wellsite accommodations has proven to be the right choice and made my job as manager of a large fleet so much easier. We have found a manufacturer that would go to great lengths to provide us with a strong product and the best "attitude of service to the customer". I have truly appreciated the privilege it has been to work with ROC Modular.
Our experience has been very positive with ROC Modular. The units we have ordered have been on time and on budget. The quality of construction has been without fault, as were their set-ups at our various locations throughout Alberta, British Columbia and Saskatchewan. Any warranty issues that we may have had, were dealt with immediately, although we have had few issues with our units. The ROC Modular team, has provided our company with great units and great service, and thus are a valued supplier.
ROC Modular has delivered a superior product over and over again. I can place my order with confidence, as I know the order will be delivered according to the original quote, with no surprises, or unexpected costs. They have worked with us to accommodate our deadlines and requirements by taking the time to really understand and address all of our needs. Orders are ready on or before the delivery date, and ROC Modular maintains open communication so we know the progress. Floorplans are as per the specs, and display quality workmanship. On the rare occasions something is not to our satisfaction, ROC Modular makes themselves readily available, correcting any discrepancies immediately. I would highly recommend ROC Modular.
ROC Modular is committed to giving back to the communities in which we live and work. We support initiatives dedicated to improving peoples' lives and circumstances. All of our employees are involved in these programs, and over the past few years the ROC Modular family has provided more than $320,000 to support our communities and people in need.
TOTAL CONTRIBUTED TO CHARITY TO DATE
We were honored to receive the 2014 Large Business of the Year Award from the Medicine Hat and District Chamber of Commerce. We are also honored to be current members of the Canadian Home Builders Association (Medicine Hat), Manufacturers Association for Relocatable Structures (MARS), Progressive Home Warranty Program, and Chamber of Commerce (Bow Island).
Be Part of the Modular Revolution
Join the ROC Modular Team. Our view is that if people are happy, they will be productive and conscientious. The result of this approach is a work culture that enables us to consistently deliver a world-class product.
At our Bow Island plant location, we are always seeking team players of all trade disciplines, who have good communication and organizational skills. We are also interested to meet with any innovative minds from the industries of architecture, engineering, construction, and manufacturing, including project managers and site superintendents.